Easy Rates Calculator
How much will it cost me?
This will vary depending on where you live and the value of your land as determined by the NSW Valuer General. The options apply only to land rates and do not include Council's domestic waste charge, stormwater levy, water or sewer charges. An
average increase for reach option is outlined the tables below.
Please note the calculations  below are an estimated average increase and may vary slightly due to the basis of the rates calculator.
Under option 1, the pensioner rebate will be increased from $250 to $300.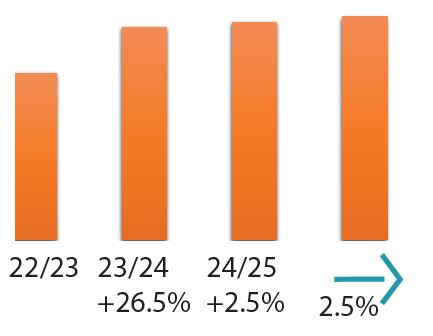 If an increase of 26.5% for residential and other rate  categories happens, what amount will be asked for the following year?
Option 1 is for a total increase of 24% plus the expected rate peg of 2.5% to residential, business and farmland rates starting from 1 July 2023. In future years, rates would only increase over your 23/24 land rate by the amount approved by the NSW Government. Council has forecast a figure of around 2.5% for this. But, this is not a council decision.